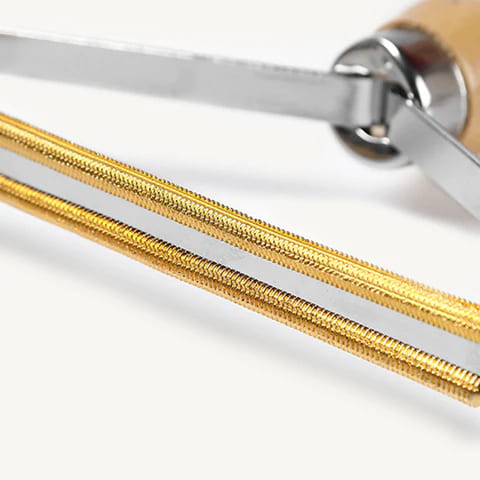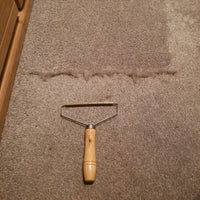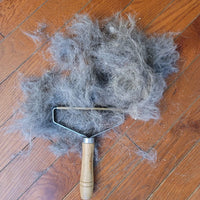 Portable Lint Remover
$16.99
$33.98
Sale

• Save
As Pet Parents, We understand the struggle of constantly brushing fur off of your clothes, having to vacuum it up off of the carpet, and continuously lint-rolling your couch, curtains, and clothes with a sticky lint roller.
Did you know that 58% of pet fur-covered clothes get thrown away before any attempt to recondition them?
What if we told you that there was a new pet hair remover that could do the job twice as fast and twice as effective, but without the sticky residue left behind?
Our Amazing Portable Lint Remover isn't just another plain pet hair roller. It's a comprehensive pet hair solution specifically designed to help you remove pet hair from your clothes, your upholstery, and many other surfaces with ease.
This unique product is the eco-friendly answer that we've all been waiting for. It is time to say goodbye to the battery-powered pet hair removers or the sticky lint roller that you leave in the linen closet.
It is time to rid your home, clothing, and upholstery from pet hair with a real solution.
5 Reasons This Product Will Be Life Changing:
Eco-Friendly – Say goodbye to the wasteful & battery-powered devices. The Amazing Portable Lint Remover is entirely eco-friendly! It doesn't require any batteries, and it features a Recycled wood and metal design. By taking plastic and sticky glue out of the equation, you can pick up hair effectively and with NO waste!
No More Residue – Typical pet hair rollers and lint rollers use sticky glue paper to pick up hair. Not only do these products leave much to be desired, but they also leave behind a sticky residue that leaves your clothing and upholstery damaged with unwanted buildup. Our Portable Lint Remover takes that damaging residue right out of the equation.
Effectively Removes All Types Of Hair – Long gone are the days where you'd go through a full lint-roller just trying to remove the pet hair from your couch. With our product, you never run out of sticky glue tape because it doesn't require it! Simply use our Portable Lint Remover over and over again until you pick up every last strand of hair.
Simple & Easy To Use – Simply swipe over any fabric surface to remove all types of pet hair and lint. Reuse it on multiple surfaces over and over again, giving you endless uses with a single brush.
Easy To Clean – Cleaning The  Portable Lint Remover is as simple as removing hair from its bristles and washing it under hot water. From there, you're ready to use it again and again.
It's Time For You To Experience The New, Better Way To Remove Pet Hair
Think about it – You love your fur babies, but you want your home to look a certain way, and you want your guests to experience hospitality at it's best whenever you have company.
There is one thing that you just can't seem to get under control…. pet hair! 
It's everywhere! It's on your couch, it's in your carpet, and it's even on your curtains! You can't even begin to comprehend how many lint rollers you've purchased over the years, and you simply don't know what more to do!
With our Portable Lint Remover, you can quickly and effectively keep your clothing, home, and even your car pet hair-free.
Our Reusable Portable Lint Remover is the last hair removal product you will ever need! It is easy to use, easy to clean, and more effective than any sticky glue lint roller out there, you can rest assured that your home will be hair-free after every use!
Reasons To Buy From Us
✓ Fast Customer Support
✓ Secured Tracked Shipping
✓ Hassle-Free Returns
✓ 30-Day Money-Back Guarantee  
Your Satisfaction is Our Main Priority. If you don't have a positive experience for ANY reason, we will do WHATEVER it takes to make sure you are 100% SATISFIED with your purchase.