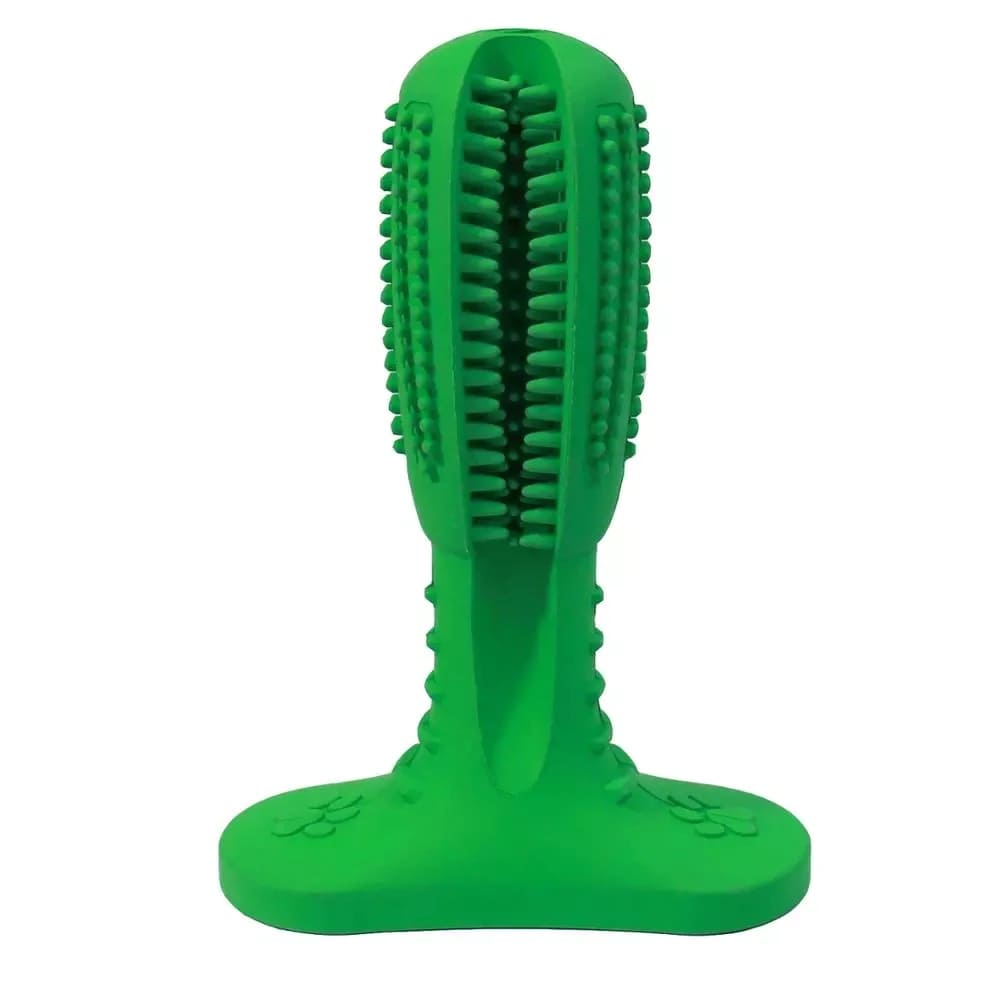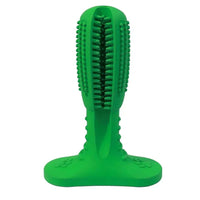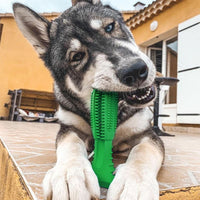 Dog Toothbrush - Most Effective
$25.99
$51.98
Sale

• Save
Did you know that 84% of dogs face oral health issues by the age of 3?

Common teeth toys promise that they clean your dog's teeth effectively, but the truth is that most can not even remove plaque.

Wouldn't it be Great if your dog could brush their teeth every day?

With our Easy to Use Dog Toothbrush now they can!


The Toothbrush encourages pets to clean their teeth every day. It is designed to clean teeth on both sides, and it is angled to fit comfortably in your dog's mouth. It even contains a stabilizing base that allows your dog to hold it easier.

The only thing you must do is fill the toothbrush with dog toothpaste and let your dog play! Use Daily for 5-10 minutes.

Material: NEW & IMPROVED design made with Natural Rubber with anti-microbial properties to make it more durable. 

Size: Available in Small/Medium, & Large to comfortably accommodate all sizes and breeds of dog (check the photo below)


*Note: If your dog needs some time to get used to the toothbrush, you can add some peanut butter on the bristles for 1-2 days. Once they get used to the Toothbrush, you can switch to pet toothpaste.

The fact is: 4 out of 5 dogs suffer from oral diseases by the age of 3! Gingivitis is the most common disease among dogs, and it leads to painful inflammation, bad breath, and can lead to other life-threatening illnesses. Please don't wait until your dog has oral health problems when they are easily preventable with daily care.

To Add Pet Toothpaste:

Locate pet toothpaste hole at the top of the toothbrush
Firmly press pet toothpaste nozzle onto fill hole and squeeze
Pet Toothpaste will fill into the reservoir and dispense as dogs chew!
Reasons To Buy From Us:
✓ Fast Customer Support
✓ Secured Tracked Shipping
✓ Hassle-Free Returns
✓ 30-Day Money-Back Guarantee  
Your Satisfaction is Our Main Priority. If you don't have a positive experience for ANY reason, we will do WHATEVER it takes to make sure you are 100% SATISFIED with your purchase.